Description
REVITIVE Ultrasound is a drug-free medical device designed to effectively relieve muscle aches, pains and strains, and assist healing of soft tissue injuries. REVITIVE Ultrasound can be used on the back, shoulder, neck, arms, legs and feet.
3 application modes (low, medium, high) to suit your needs
Easy to use in just three simple steps: Apply conductive gel to treatment area; Select the time and mode to personalise your treatment; Move in a circular motion over the skin's surface.
Using high frequency 1MHz sound waves, REVITIVE Ultrasound penetrates below the surface of the skin into the muscle.
REVITIVE Ultrasound may aid healing of a wide range of soft tissue injuries including:
Back,shoulder and neck pain
Aching joints
Sports injuries
Tendon and ligament damage
Muscle strains and pains
Knee and foot pain
Contraindications: This device should not be used for treatment of malignancy (application over a suspected or confirmed tumour), on the skin over electronic implants, including pacemakers or defibrillators, on an infected or bleeding area including tuberculosis, on the skin over vascular abnormalities (such as haemangioma, capillary, lymphatic, arterial or arterio-venous malformations), directly on the abdomen or lower back of pregnant women, directly over active epiphysis regions (growth plates) in the presence of myositis ossificans (bone formed within the muscle) or over the eyes, skull or reproductive organs, over open wounds or fragile or damaged skin e.g. eczema, on the front of the neck over the carotid sinus, over spinal abnormalities e.g. spina bifida, following laminectomy, over active deep vein thrombosis or thrombophlebitis, on recently radiated tissue (within 6 months), on heart, eye, testes, near brain, cervical ganglia, spine, laminectomy sites (can cause spinal cord bleeding) or used by individuals who do not comprehend the instructions for application Always read the label. Use only as directed. If symptoms persist, see your healthcare professional. If you have any doubts about the suitability of REVITIVE Ultrasound, consult your healthcare professional before using this product.
What's In The Box?
1x Revitive Ultrasound
1x AC/DC Power Adapter
1x Ultrasound Gel
1x Carry Case
Payment & Security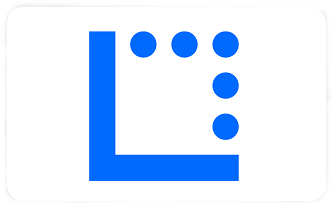 Your payment information is processed securely. We do not store credit card details nor have access to your credit card information.