Description
Achieve a glamorous hair look at the comfort and privacy of your own home with the Remington Infinite Protect Hair Dryer. Whether you're aiming for a sleek style or a fresh blow-dry right out of the shower, this hair dryer helps give you the confidence to style without affecting your hair's vibrancy.
---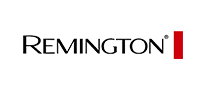 How the World Gets Ready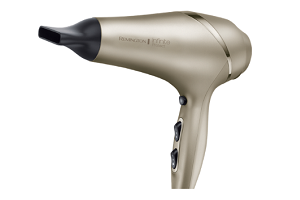 ---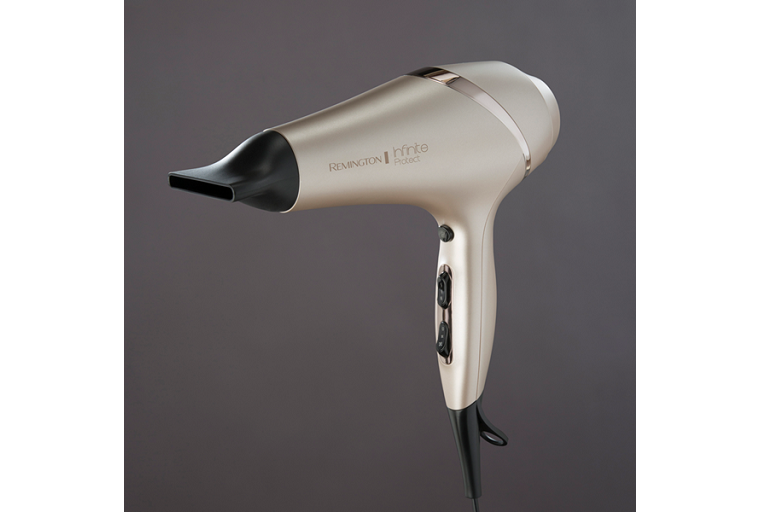 Adapts to your Hair
The Remington Infinite Protect Hair Dryer is embedded with an intelligent sensor which reads and analyses your hair temperature, enabling it to continually adjust heat output to a range that won't damage your hair.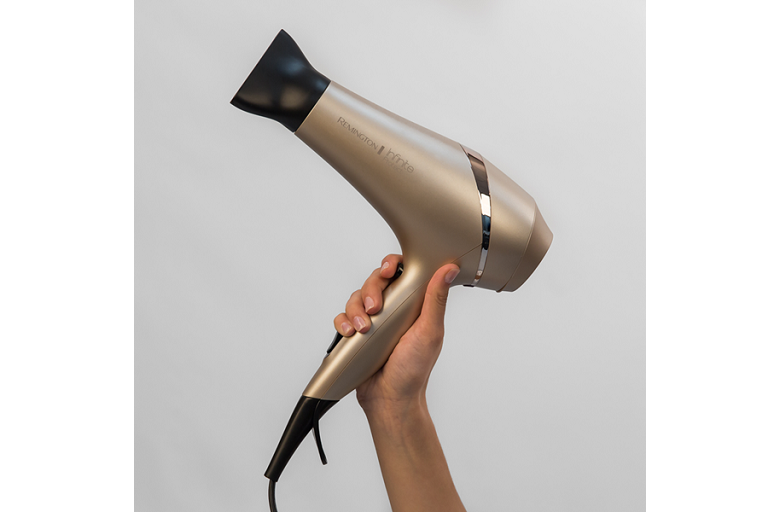 Ceramic-coated Grille
Built with hair protection in mind, the Remington Infinite Protect Hair Dryer is reinforced with a ceramic-coated grille. The grille distributes micro-conditioners that are infused with UV filters and Shea oil, giving your hair added protection and shine as you blow dry.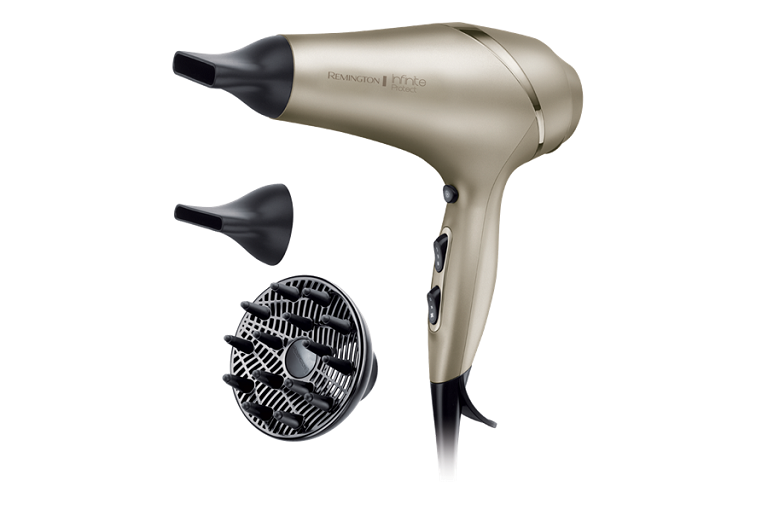 Salon-like Blow-drying Results
For a personalised blow drying session, the Remington Infinite Protect Dryer features 3 heat settings and 2 speed settings. It also has 7mm and 11mm concentrators to help regulate airflow and a built-in diffuser to maintain your curl's glamorous look.
Ergonomic Design
A breeze to operate, the Remington Hair Dryer comes with a user-friendly LED indicator and a sensor on/off button. In addition, the dryer's salon-length 3m cord gives you more freedom to move and position yourself away from the mains outlet while you blow dry.

What's In The Box?
1x Infinite Protect Hair Dryer
1x 7mm Concentrator
1x 10mm Concentrator
1x Diffuser
Payment & Security
Your payment information is processed securely. We do not store credit card details nor have access to your credit card information.